EACHWHAT STUDIO
Unit 18,
The Broadwalk Centre,
Bristol
BS4 2QU
︎︎︎
map
Studio, event & exhibition space.
︎
︎
︎
NOTE: Eachwhat Studio will be closed until May 30
Normal service resumed on May 30
Artist in residence: Mon, Tues, Thur & Fri 10:00 - 14:30 or by appointment
View the Community Art Wall
here
I'm an experienced poetry workshop facilitator. To find out more about what I could offer, contact me
via email
.
Hesterglock Press published books are on sale.
EWI Studio has been made possible by
Hypha Studios
, a charity that matches artists with empty spaces
Contact:
hesterglock@gmail.com
or 07826124827
CURRENT
March 26 - April 27: Holding Patterns exhibition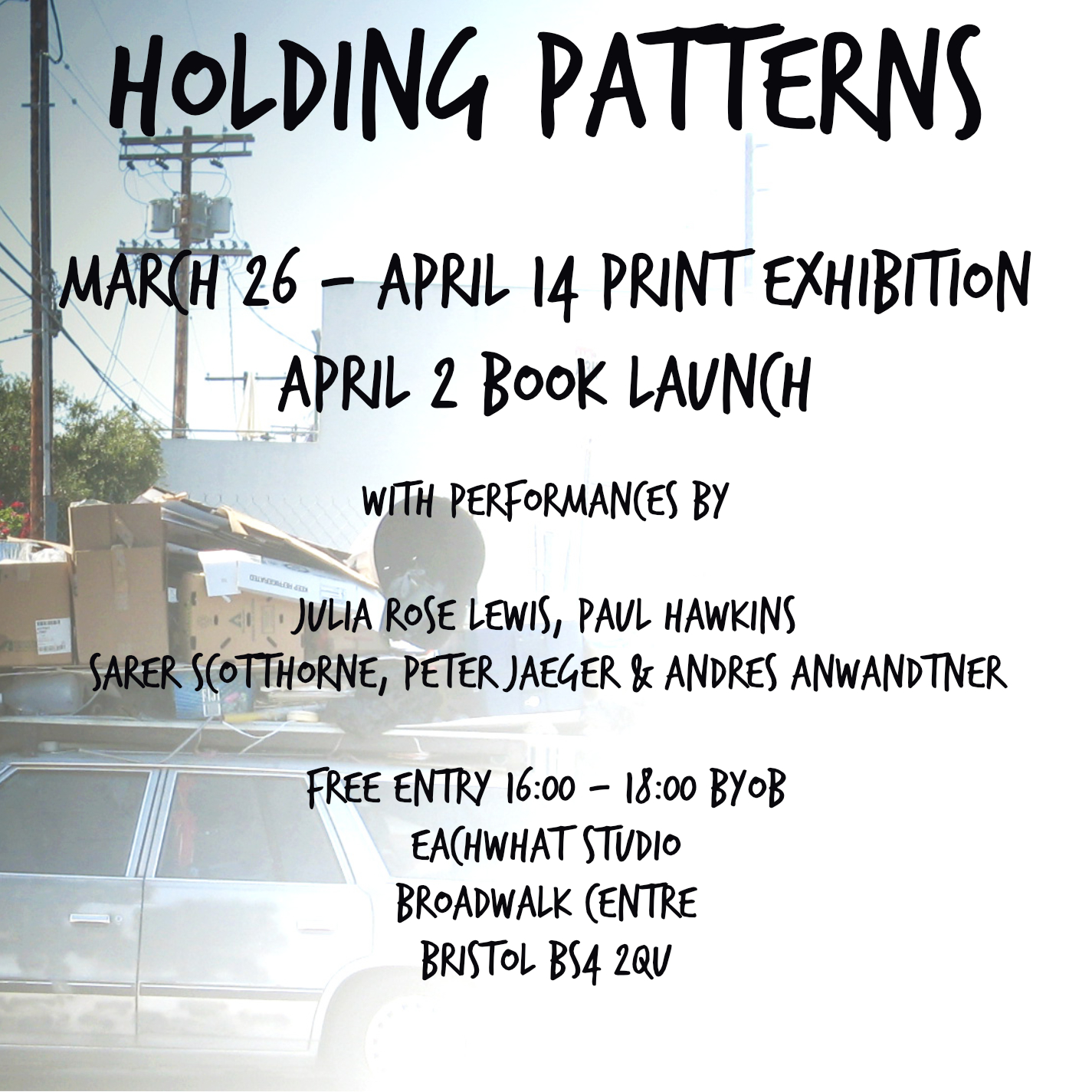 ---
COMING SOON
ARTIMENTAL

WORKSHOPS

June 13, 27, July 11, 25, Aug 8, 22, Sept 5 & 19 @ Eachwhat Studio from 10:00 - 12:00, cost £5 per session

joining details to be announced very shortly

June 4: Wakefield & Modem - HANDSFREE

(Steel Incisors, date tbc 2022)

Bob Modem's deconstructions of Martin Wakefield's renderings of Paul Éluard's illustrations of Man Ray's drawings (from part I of Les Main Libres)

A HANDSFREE Print exhibition at Eachwhat Studio and a special book launch event w/Wakefield & Modem, Peter Jaeger, Sarer Scotthorne, James Knight, the voice of Vanessa Onwuemezi & more - expect film & poetry
PAST EVENTS
---
Feb 19 - Mar 26
Weaving Light
installation & workshop
Feb 19: Join Rezia for a weaving workshop; contribute to the community artwork
from 11:30-13:00 and/or 14:30-16:00. Free, all welcome.
Rezia is a Bangladeshi-born British textile artist and designer. ︎︎︎
Rezia Wahid
MBE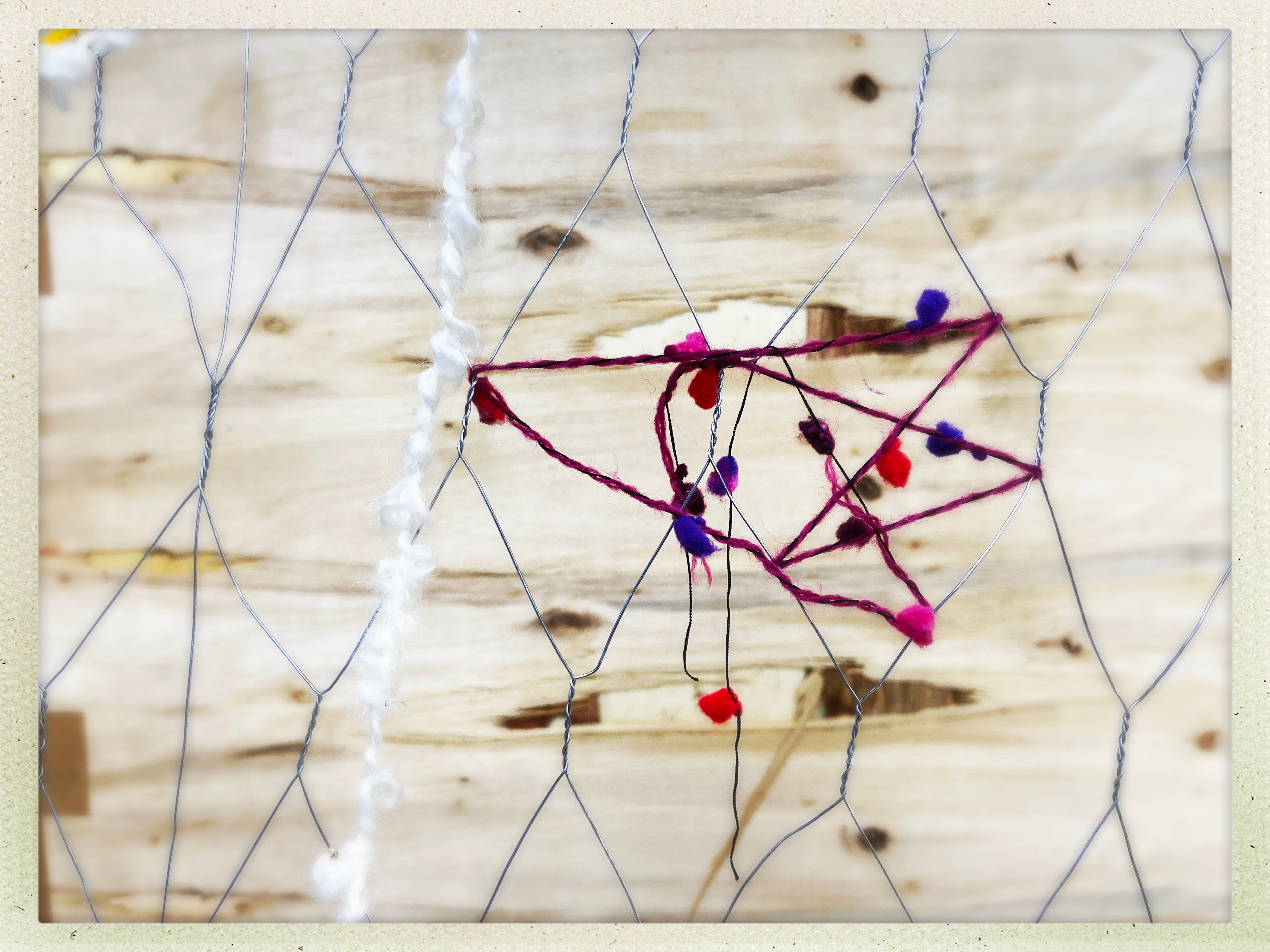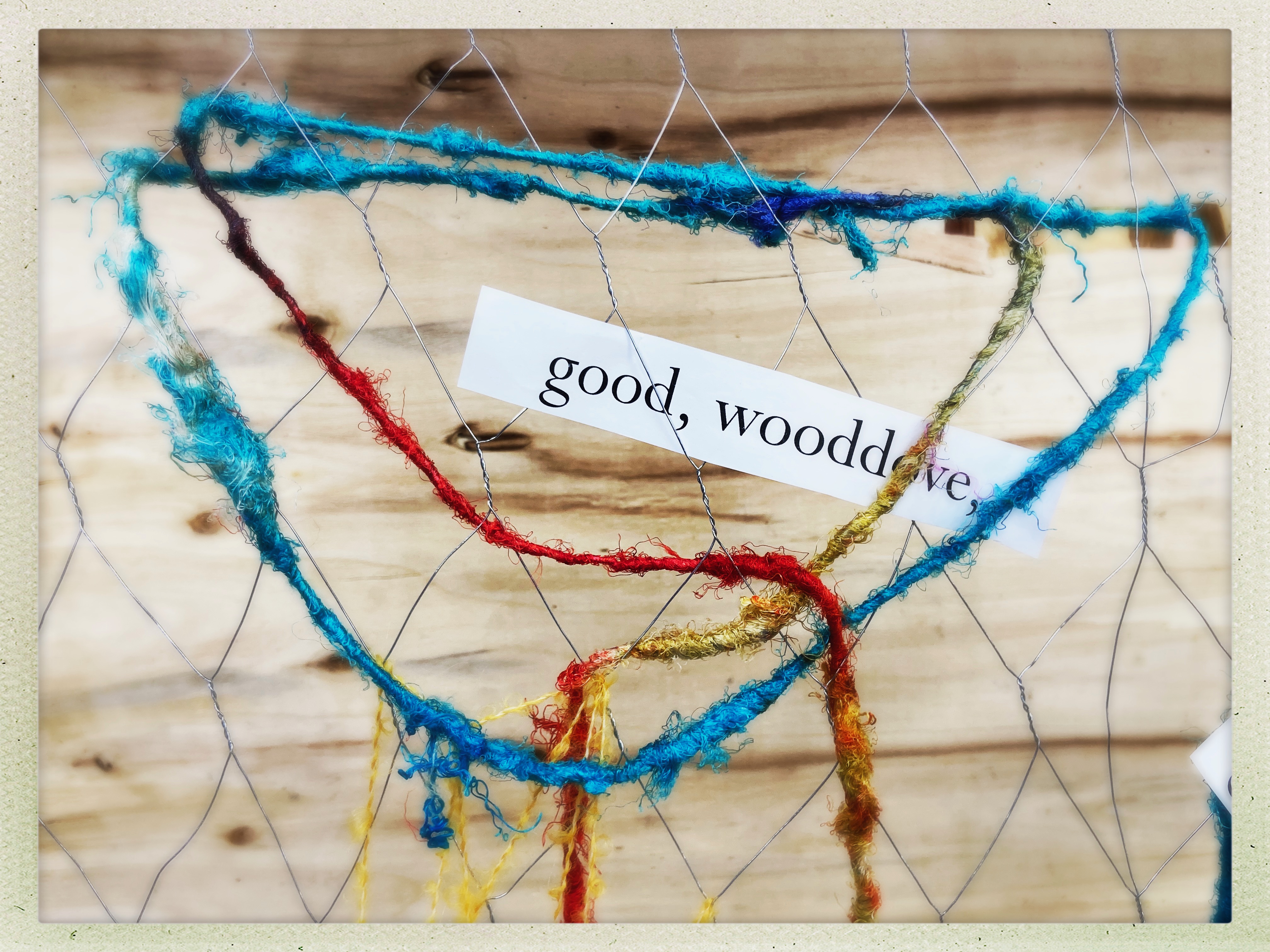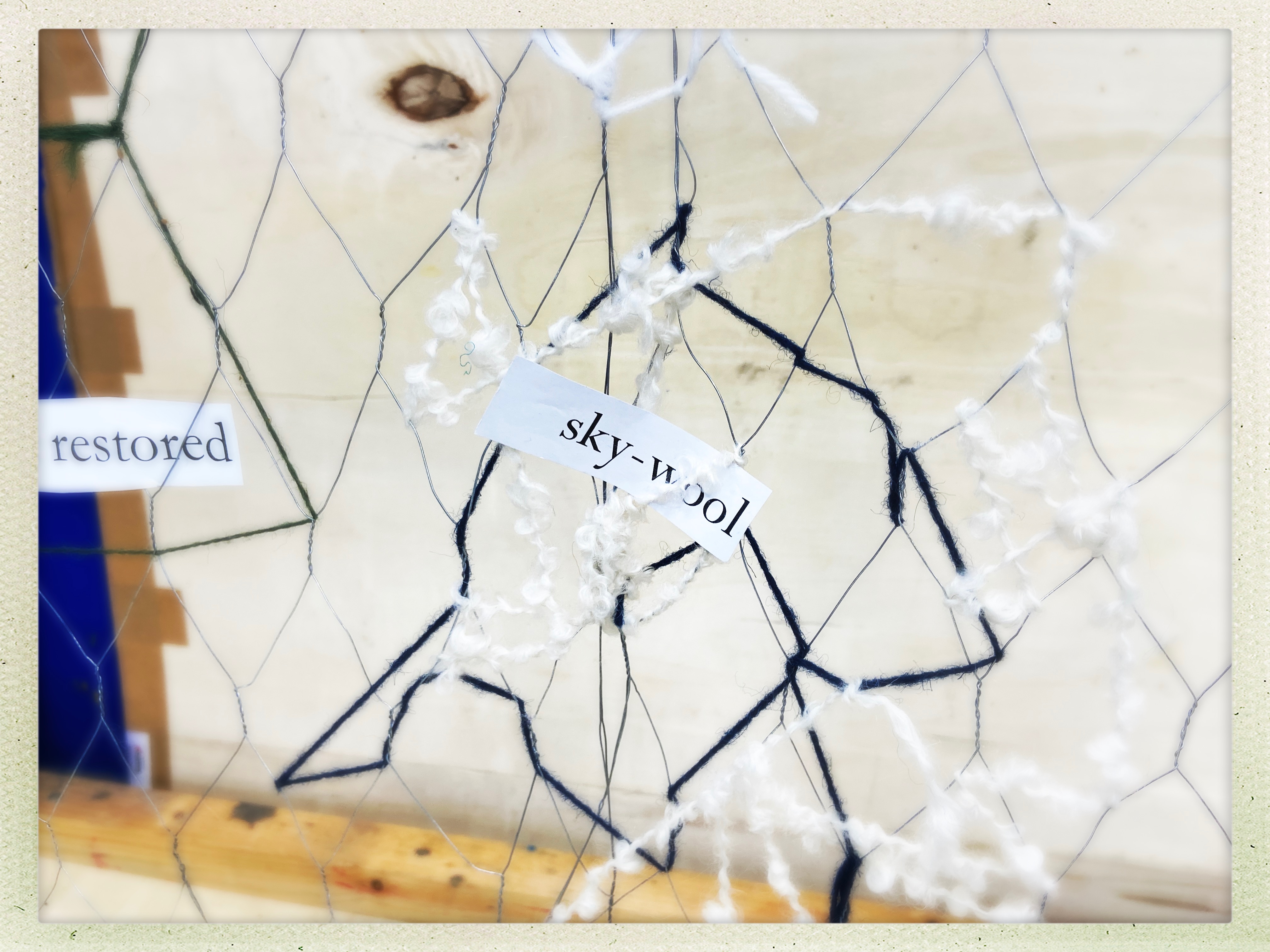 Bill Drummond and me at Eachwhat Studio Feb 23, 2022
photos: David Griffiths

Community Art Wall 2021 photo: Tom Skipp